This week we continued on discussing Open Education and the idea of sharing resources. This week I turned to my colleagues and had many discussions about sharing as teachers and what our responsibility is. We had great discussions on many different issues and concerns teachers may have around sharing. Some of the hot topics were: copyright issues, the time that goes into sharing, not having a platform to share on, others reciprocating the sharing, teachers feeling undervalued and overworked as it is so why do any more than we need to, recognition for their work and competitiveness between employees.
Many of my colleagues did not have any understanding of OER. Like myself, they were unaware of the many online resources that teachers could use to share their resources as well as get lesson plans and ideas from. Many of my colleagues shared how willing and open they are to sharing with others in their immediate building but were unsure about sharing when it came to sharing with teachers outside of our building. They had many more concerns about sharing outside of their building and they were very unsure of what platform they would use if they were to try and share outside of their building. During my discussion with colleagues I shared many of the valuable points that Dean Shareski  shares about the importance of teachers sharing in his video "Sharing the Moral Imperative".  His ideas allowed me to help them understand why sharing within our profession is so important.
I asked some of my colleagues the following questions about sharing in the teaching profession:
Do you feel that sharing resources and lesson ideas is important in our profession?
What are the benefits of sharing in our profession?
Do you think it is important to share outside of our building?
Do you think that all teachers value sharing the same?
What are some of the fears/barriers teachers may have for sharing?
What is needed to create a culture of sharing among teachers?
I feel that this week encouraged me to have many great conversations with my colleagues about the importance of sharing within our profession. I feel that I can relate to many of their fears and barriers to sharing but I feel that it is so important to look at how we can work through those. We all do agree that sharing is important in our profession but many still question what would be the best way to share. I feel that these conversations were powerful and I feel that I was able to spread some awareness around this issue. I look forward to having more conversations with them about this topic. Any conversation I feel like is moving forward in our profession. #winning!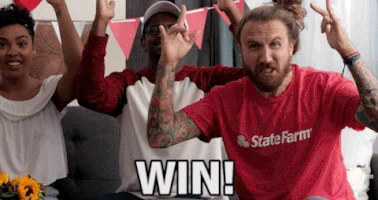 My challenge to you this week is to reach out to the teachers within your building and open up the conversation about the culture of sharing within the teaching profession!