Last term as well as this term I have been awakened to the importance of teaching Digital Citizenship in my classroom. I am finding it hard to think back and reflect on what my understanding of the term digital citizenship was prior to my first Ed Tech class with Alec. Did I teach it to my class? I would say….maybe, kind of, but I sure didn't do the topic any justice. The passion and understanding of the importance of this topic was just not there for me yet.

Gif Credit: Giphy
Most of my teaching career has been in a grade 1 classroom with myself just recently moving into an upper elementary teaching position. This transition has allowed me to understand the importance of educating students about digital citizenship even at an elementary level. Now with a new media literacy ear and media literacy understanding, I often hear conversations between my grade 3/4 students where they are referring to some sort of media usage or new knowledge they are building of social media sites. This has really opened my eyes to how young students are beginning to create their own online identity.
The experience in grade 3/4 has really challenged me to consider what my role as a teacher is in educating them to be good digital citizens. It has made me consider how I can incorporate media literacy and digital citizenship into my daily lessons. Last term I found myself doing many 'one off' digital citizenship lessons with my students. This term as my confidence grows I am beginning to find ways to have discussions and mini-lessons in what we are already doing in the classroom. As my knowledge of digital citizenship grows I am finding it easier to weave this knowledge into my daily teaching.
While reading Digital Literacy: What does it mean to you? I was considering how as teachers we first need to be confident in our own digital citizenship. The article states:
For me digital literacy involves reading widely, keeping informed, knowing when and how to be critical and when to embrace new information, new ideas. It also means how to approach new technologies – hardware and software – skeptically, fearlessly, and with enthusiasm.
Similar to how we are teaching our students to be critical, embrace new information, ideas and approaching new technologies we as teachers need to be enthusiastic and fearless about the idea of incorporating technology and digital opportunities into our classrooms. We need to take on the role of being the role models and allowing our students to see a real-world positive example that they can learn from and be a part of.                                                 Photo Credit
Similar to Amy I had mixed feelings at the beginning of Patrick Maze's presentation. Throughout the conversation, it really reminded me and helped me understand how important it is for teachers to always be good role models online and understand how the public views teachers online. Like Amy stated, "teachers are always in the spotlight, that we need to ensure that we have the public's confidence to teach their youth, that we are held to a higher standard and need to be careful of what we put online." These high standards allow teachers to be mindful of how we can be good role models online for our students.
Within my classroom, I feel that this year we have made lots of headway in the digital citizenship teaching. #thehappinessproject has been providing my students with real-world experience in using media to connect with others and learn how we can use media to positively impact others. I feel that this project has turned out to be much more than just an 'activist' project as it is hitting areas in teaching and learning that I didn't even dream of reaching. I will share a future post on how #thehappinessproject has been a great teaching tool for media literacy and digital citizenship in our classroom.
Within our school, there have been many social media 'issues' pop up over the past few months. Many of these issues have popped up in the upper elementary grades with the students that are reaching the age to newly signing up for different social media apps. Many of the students have reported students bullying or the improper use of these sites to us as teachers. It has really allowed us as a learning community to come together and have conversations about what our roles as teachers are in helping students be safe and kind online.
One project that is being launched in our school for International Day of Happiness on March 20th is the Grade 5 and 6 students on the Conflict Managers team are planning an online kindness challenge for our entire school. They have applied for the Sasktel I Am Stronger grant to help with this project. This group of students is making cake pops for each student in the school. Each cake pop will have a happiness tag on it and also information of an online kindness challenge. Students will be challenged to go online and post 5 positive messages on anyone's social media accounts. You can follow along with their journey by checking out my co-worker's blog! We would love to challenge you to go spread kindness online by using the hashtag #DPkindnesschallenge!
I truly feel that over the next few years the topic of digital citizenship is going to explode in schools. Unfortunately, it is still a new term for many teachers and I feel that there needs to be more education for teachers on the importance of teaching digital citizenship and tips and resources on how they can incorporate this into our classrooms. I really hope over the next few years we will see more of this in the curriculum so it isn't seen as something optional for teachers. This isn't something that can be kicked down the road in teaching, this is something that needs to be addressed now and all teachers need to understand the importance of media literacy and digital citizenship teachings.
I feel very grateful to be gaining this knowledge in my master's classes. I feel like I can take these lessons and become a digital citizenship guru in my building by helping others understand the importance of making digital citizenship teaching a priority. We need to protect our students and their digital identities by providing them with the skills they need to be kind and safe digital citizens.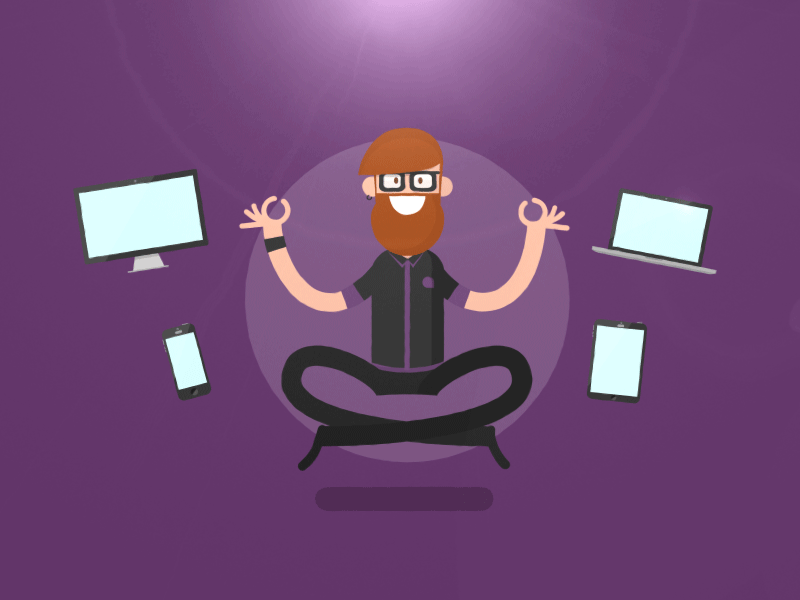 The DP Conflict Managers challenge you to think of how you can encourage your students to spread kindness online! #DPkindnesschallenge
Thanks for stopping in!