Sharing online: yes or no for educators?– the chat room was hot with debate this week!
I feel that the idea of sharing online in schools has become a hot topic over the last few years. Team agree did a great job of presenting the possible dangers associatiated with posting online as well as the privacy concerns that teachers need to be aware of. I feel that privacy has become at the top of the priority for many people as well as the education system for good reason. With many of the tools that educators need and want to use being online or connected online, privacy, no doubt needs to be a huge priority when considering what is safe and what is needed to accomplish the goals that we have set out. Team agree did a great job of proposing what teachers need to truly be mindful of when posting online with students. Though they outlined some great concerns I truly feel that the educational benefits and learning opportunities that students recieve from the digital world far outway the concerns.
As teachers, although we may feel nervous and unsure about sharing online within our classrooms we must acknowledge the fact that we have a responsibility to really look at the pros and cons of helping students to navigate the online sharing world. Esther, Kari, and Shelly outlined in their debate introduction video that sharing online is truly a reality of childhood in today's generation. As adults, we need to embrace the fact that students will no doubt exist online and that we can either safely help them navigate their new world or we can turn away and allow them to potentially dangerously navigate the online world independently.
" as learning becomes more digital, educators at all levels
are instrumental in building students' understanding about how
technology impacts both their personal and future professional
lives. Educators are also instrumental in helping students develop lifelong habits to create and maintain a positive online identity."
This article outlines the important role that teachers play in helping and teaching students to navigate the online world safely. The article shares ways in which teachers can help students to understand what their digital identity is and how they are creating that identity maybe unknowingly each and every time they connect online. As teachers and parents, we cannot forget that our students are no doubt growing up in a digital world and they will need guidance and support to help them understand how to interact appropriately and safely online. The article reminds us that, "for teachers, this means understanding, advocating and modeling appropriate online behavior to help students effectively navigate this complicated landscape as well." I do feel that schools have a responsibility to teach children about digital citizenship and their digital footprint.
Photo Credit: Edutopia
I feel that in order to teach children about digital citizenship and being safe online teachers need to be role models and give students the opportunity to practice their digital citizenship as well as building their digital footprint within the classroom in a safe place where they are guided by a teacher. Programs like Seesaw allow children to share their work with their families and others in the classroom, post videos, and pictures of positive things that they have been working on at school. It also allows students to view each other's work and comment on one another's work leaving positive feedback allowing them to learn how to effectively interact socially online. Programs in the classroom such as these allow teachers to teach students about appropriate posting and allows teachers to model and guide students so they can learn to positively interact with their peers and others online. Seesaw gives students a safe and closed starting space to practice and foster these digital skills.
Team disagree also shared how technology can be used to engage students. Students today are familiar with and interested in technology so by incorporating this into their education we can use these as engagement tools to engage our students. Online tools allow students to both become engaged due to interest as well as this gives students who are not necessarily comfortable with expressing themselves in class an outlet that they may be comfortable with to express themselves online. The article Exploring the Potential Benefits of Using Social Media in Education shares how social media can help and encourage students who are non-participators in class and how it can encourage them to participate,
A student who hardly ever participates in class may get actively engaged in co-constructing his learning experience with his teachers, collaborating with his fellow colleagues, and may feel more comfortable to express himself and to share his resources and ideas on Facebook, Twitter, or YouTube.
The article also shares the benefits that social media has in helping people get connected. It allows students, teachers, and families to connect with one another. This can be powerful in enhancing communication between all parties involved in the education of a student. I do see this as a benefit but completely agree with what Kristen shares in her blog post that students do need to learn to have good and confident communication both online and in person. As it does help students who are shy or quiet it is also important that they foster the skills that they need to communicate in person as well.
Esther, Kari, and Shelly also share the benefits of getting connected with the wider community. They share how social media and online tools give students voice more agency and in turn propels them to become more active participants in their learning. This allows the students to have a platform outside of their immediate classroom and allows them to engage with others from around the world that have the same interests. Technology allows students to collaborate with others that they may not have had the opportunity to do so without technology. When surveying my class about our happiness project most students commented that their favorite part of the project was the fact that they could connect and share with others outside of our classroom. They felt empowered to do their best quality work to showcase their learning for others. I found this to be very powerful in motivating and inspiring my students.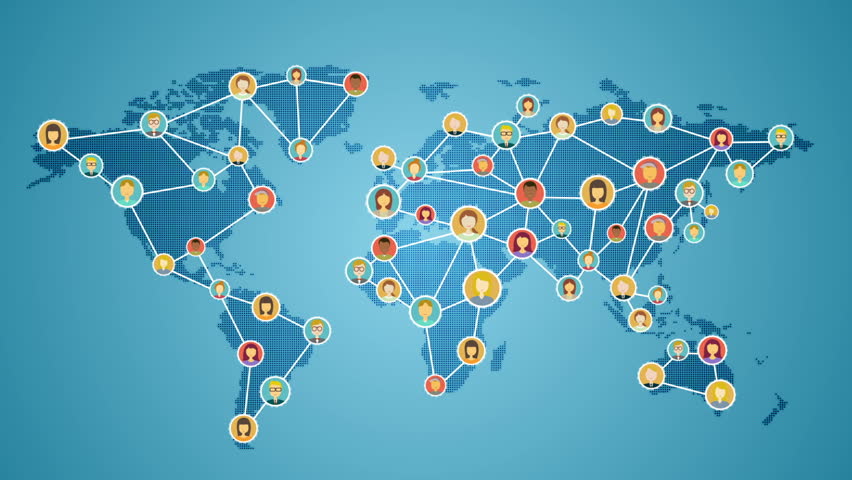 This week was a great debate and a hot topic for conversation in the chat on zoom. There were lots of great questions, examples of real-world experience and fears shared around this topic. I agree with the Dani, Joe and Amy's team and many of my classmates when we discuss the concerns around privacy and how conscious we as teachers need to be when it comes to supervising students as they navigate the online world as when we share students pictures and work. As teachers, it is crucial that we are aware of our school divisions policies on posting students pictures and work online. I think teachers should not fear to post online given they have taken all the correct steps in order to have permission slips signed and parents are aware of what platforms as well as what types of pictures and work will be shared. Team agree shared the article Posting Student Photos on the Web which has great advice to teachers of the precautionary steps that need to be taken prior to posting any work online.
Schools should solicit parents' permission to post photos of their child on the Web. The permission form should clearly describe the anticipated ways in which the school will use student pictures. When posting photos, schools should try their utmost not to post accompanying names at all – the next best option probably is to post students' first names but not last names.
We cannot let the fear of technology and the fear of change stop us from incorporating new technology and 21st-century skills and lessons into our classrooms. We need to embrace the change and take all the appropriate steps to ensure that we are preparing our students the best way we can for their future. Great debate friends! I feel that this one really allowed us all to question some uncertainties and fears we have around this new and quickly changing world of technology in the classroom! Great work teams!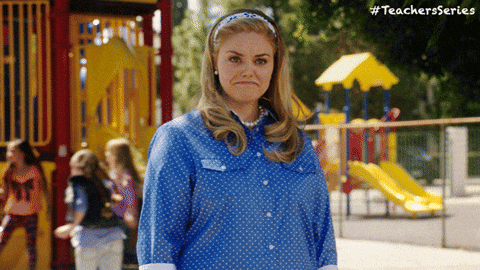 Gif Credit: Giphy